Repairs & Upgrades
Whatever the problem we have you covevered. Helptek has extensive experience troubleshooting and repairing a wide range of electronic devices from mobile phones to televisions. We believe in keeping electronics out of the landfill and to do that it starts with fixing that broken piece of technology. When we can't fix it we offer to send if off to recycling that is done by the great folks at the EPRA. When devices don't perform like they used to and they need some help performing the way you want or expect. Whether its hardware or software we can find a solution that suits your needs and leverages the capability of your device.
Scroll down to view some common repairs and upgrades we do!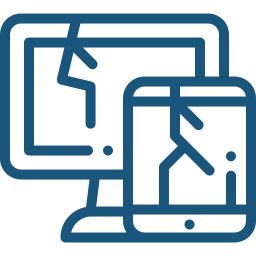 Screen Repairs
Laptops, Mobile Phones, Tablets, and All-In-One units can all have the screen replaced. Many mobile phone and tablet screens are kept in stock as they are the most common repairs we do. Many laptop screens are kept in stock but are more unique than phone screens. When we don't have the screen in stock we can special order a part and have the device fix within 2-7 business days.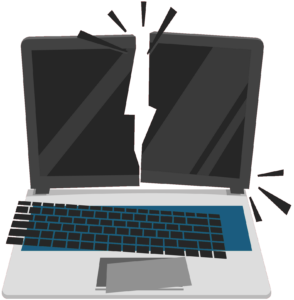 Hardware Upgrade & Repair
Most components in desktop computers and some components in laptops can be replaced and/or upgraded to give your devices more life. Common components are CPU, RAM, Storage Devices, Fans, Power Supplies, and Batteries. Many of these components are kept in stock for quick repair/upgrade but we often need unique parts that can be special ordered. Click below to get a quote for your device!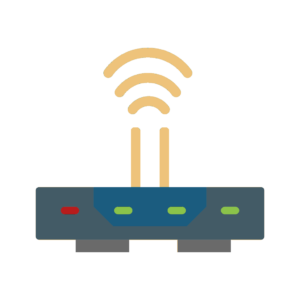 Network Upgrades & Installations
Have you found your WiFi slow or weak in certain areas? Looking to extend your wifi outdoors? Maybe the router provided by your ISP isn't strong enough. Whatever the situation we have experience with a wide range of network projects from setting up a new router to broadcasting wifi across a quarter acre lot.
Are you wondering about something that is not listed here?